Hello and welcome to Care-a-lot Child Care of Henrietta. We are located at 395 John Street. Our location is conveniently located next to RIT and many local companies including Paychex, The American Red Cross, and Alstom Signaling just to name a few. Our hours of operation are 6:30am-6:00pm Monday-Friday and we welcome families to visit and drop off anytime between those hours.
We enroll children between the ages of 6 weeks through 12 years. We also provide 'Before' and 'After' school care for families who reside in the Rush-Henrietta School District, and Vacation Club and Summer Camp for all children of school age.
Our center is equipped with many spaces for learning and exploration, both inside and outside. Each age group has their own exit to their very own playground space which is safely fenced in. Our children can also take advantage of 3 indoor motor areas specifically designed for each age group with equipment that will challenge them and help them expend that extra energy when the weather doesn't cooperate. The center also offers extracurricular activities for the children (at an additional cost). We currently offer computer and dance classes but are always looking for new subjects so please check with us for the latest offerings.
We offer 4 infant rooms with individualized care provided in each classroom, 3 toddler rooms, 2 preschool rooms, 2 pre-k and 3 school age. We also partner with the Rush-Henrietta School District and host a part day Universal Pre-K Program. Our licensed capacity is 178 children.
Safety and security are our number one priority. Our center has a secure entrance and locked door that can only be accessed via pin code. Care-a-lot also offers a nutritious menu including breakfast, lunch and afternoon snack for all children. We are a nut free and allergy friendly facility. We also have at least 2 MAT trained staff on site at any point during the day to administer medications.
In addition to following the NAEYC (National Association for the Education of Young Children, naeyc.org) standards, we are also QUALITYstarsNY (qualitystarsny.org) participants and we are rated a 4 out of 5 stars!
Now that you have had a glimpse of our center, come in and see what caring feels like by visiting and meeting our staff. You can do so by clicking the "Take A Tour" button on this page and scheduling a tour. We look forward to your visit!
Hours
Monday: 6:30am - 6:00pm
Tuesday: 6:30am - 6:00pm
Wednesday: 6:30am - 6:00pm
Thursday: 6:30am - 6:00pm
Friday: 6:30am - 6:00pm
Saturday: Closed
Sunday: Closed
---
Shannon was hired by Care-a-lot Child Care in 2002 as the Assistant Director, and after a few years in that position was promoted to Center Director.  She has been working in child care for over 20 years and has had the privilege to work with every age group.  Working with children is truly a passion that she has had since she was young.  So many people made a positive impact on her life and she's always felt the need to re-pay that kindness and pay it forward to as many children and families as possible.
Shannon enjoys working at Care-a-lot because of the support and close-knit environment that has been created by the families and staff.  It truly feels like a home away from home where children can learn, grow and feel loved all at once.  She has had the privilege of both of her sons attending Care-a-lot since they were 6 weeks old and the growth and development that they have made over the years is due partially in part to the care and education that they received at the center.
Shannon graduated from Nazareth College with a Bachelor of Science in Speech Language Pathology.  This degree gave her a wealth of knowledge in early childhood development and education, and while she is not a practicing therapist, she does find herself using her skills and knowledge in every day interactions with the children.
Assistant Director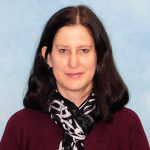 Yearly
Monthly
Weekly
Daily
List
Events for December
1st
No Events
Events for December
2nd
No Events
Events for December
3rd
No Events
Events for December
4th
No Events
Events for December
5th
No Events
Events for December
6th
No Events
Events for December
7th
No Events
Events for December
8th
No Events
Events for December
9th
No Events
Events for December
10th
No Events
Events for December
11th
No Events
Events for December
12th
No Events
Events for December
13th
No Events
Events for December
14th
No Events
Events for December
15th
No Events
Events for December
16th
No Events
Events for December
17th
No Events
Events for December
18th
No Events
Events for December
19th
No Events
Events for December
20th
No Events
Events for December
21st
No Events
Events for December
22nd
No Events
Events for December
23rd
No Events
Events for December
24th
6:30 am - 4:00 pm
Events for December
25th
All of the day
Events for December
26th
No Events
Events for December
27th
No Events
Events for December
28th
No Events
Events for December
29th
No Events
Events for December
30th
No Events
Events for December
31st
All of the day
Other Important Information